| | | | | | | | | | | | |
| --- | --- | --- | --- | --- | --- | --- | --- | --- | --- | --- | --- |
| US | 6 | 6.5 | 7 | 7.5 | 8 | 8.5 | 9 | 9.5 | 10 | 10.5 | 11 |
| UK | 3.5 | 4 | 4.5 | 5 | 5.5 | 6 | 6.5 | 7 | 7.5 | 8 | 8.5 |
| EUR | 36 | 36⅔ | 37⅓ | 38 | 38⅔ | 39⅓ | 40 | 40⅔ | 41⅓ | 42 | 42⅔ |
| Heel to Toe (cm) | 23 | 23.5 | 24 | 24.5 | 25 | 25.5 | 25.75 | 26.25 | 26.5 | 27 | 27.5 |
We recommend you add a 1/2 size (US) up from your normal size
CLICK HERE TO FIND YOUR SIZE
Reach higher ground. Introducing the world's most responsive trail running shoe for technical terrain made with bio-based Dyneema®.

A lower stack height provides increased ground feel and heightens your connection to the earth. A padded heel collar and pyramidal midsole geometry promotes confident footing in technical environments, allowing you to reach new heights. 
See Size Guide: We recommend to add a 1/2 size up from your normal size
INNOVATION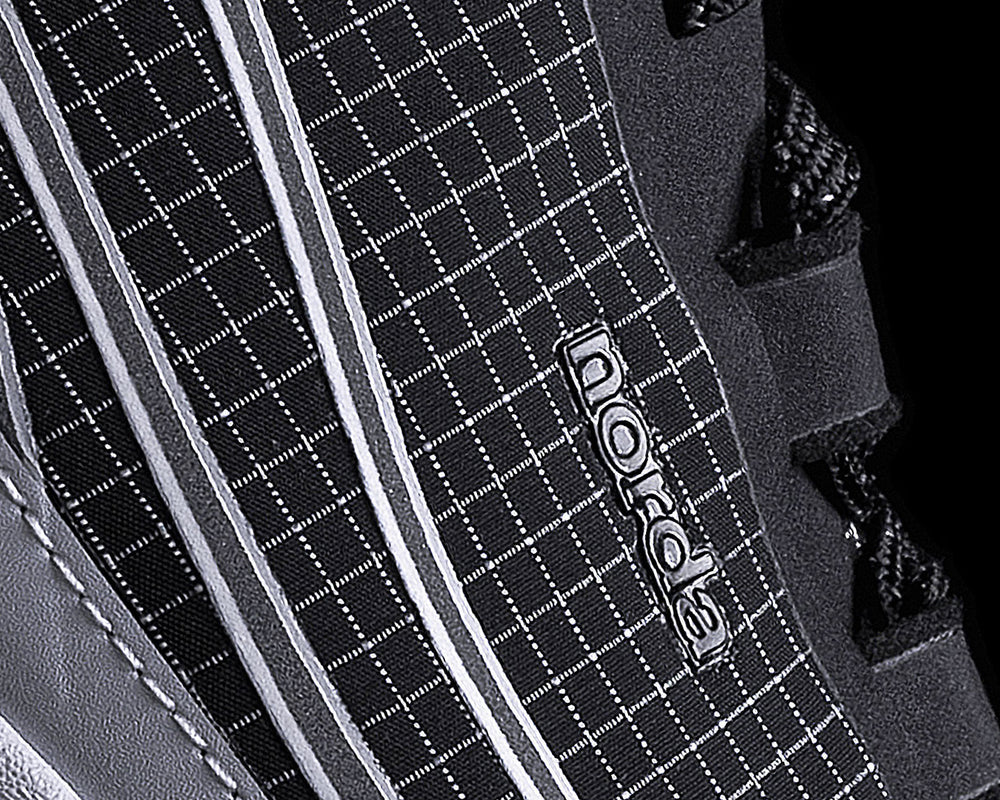 Dyneema® one-piece woven upper
The entire norda™ 001 upper is seamlessly constructed with Dyneema®, the world's strongest and lightest fibre™ to deliver the best possible performance, with the lowest environmental footprint . Bio-based Dyneema® fibre mass balance approach, sustainably sourced. Bluesign® approved material; ISCC certified.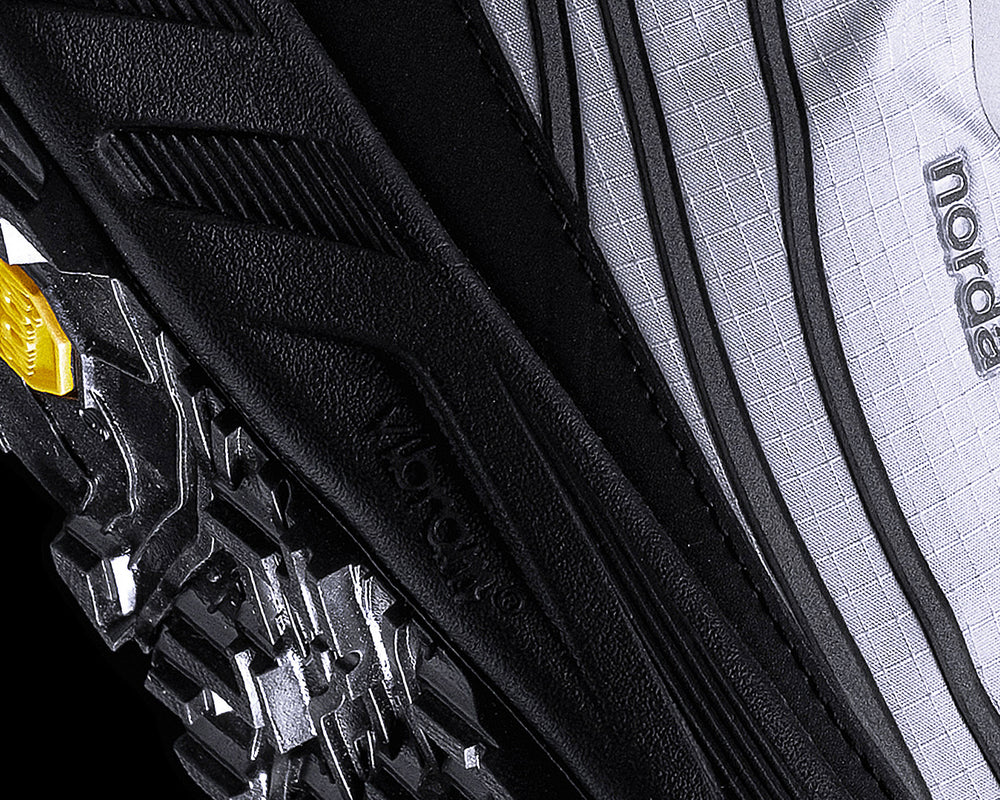 norda x Vibram® Mid-Sole
Engineered with Vibram® SLE to provide the lightest weight and highest performance. Best-in-class for cushioning performance and durability.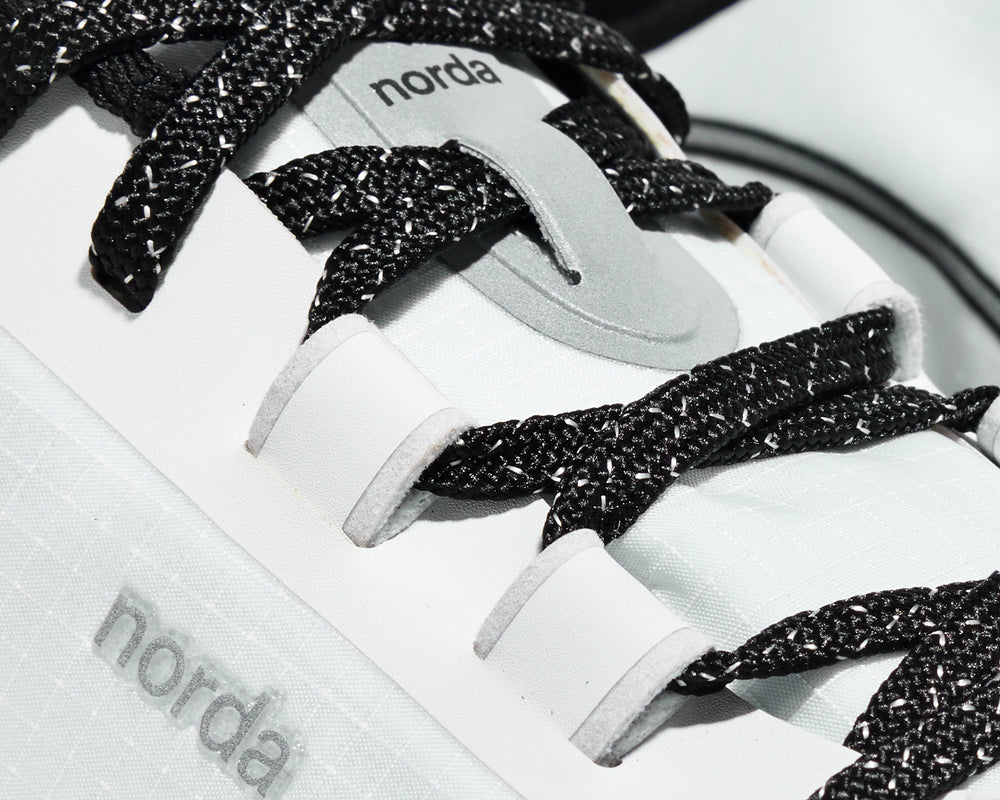 norda x Dyneema® Laces
Diamond designed norda™ laces made with Dyneema®, provide 4x the strength of a standard lace, and higher abrasion resistance. 100% recycled.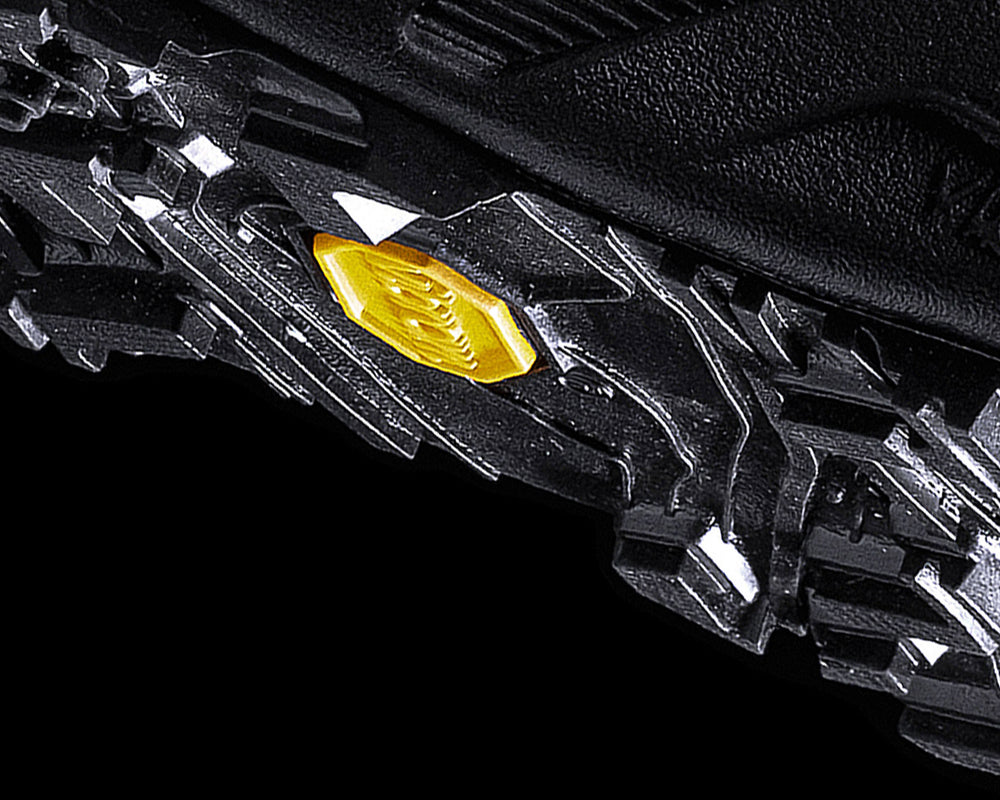 norda x Vibram® Sole Plate
Inspired by the rock formation of the Canadian Shield. Vibram® Litebase® technology conserves energy and enhances your performance with a 30% reduction in overall sole weight. Vibram® Mega Grip® rubber delivers superior durability, traction and the strongest grip on both wet and dry surfaces.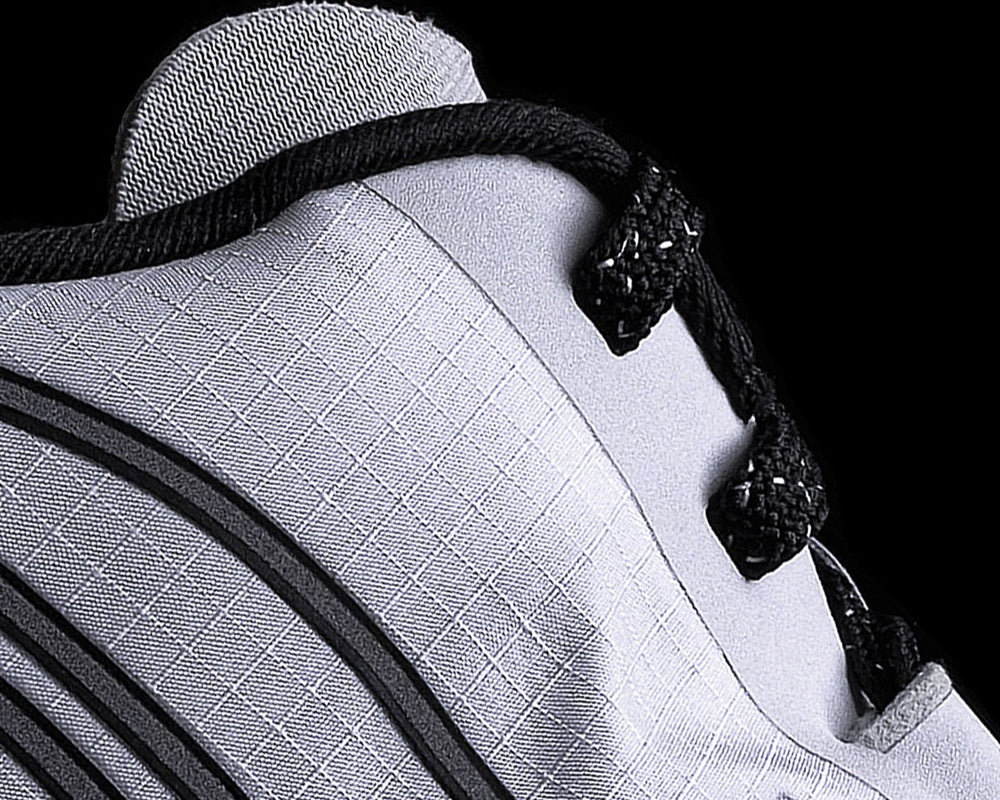 norda™ Lock System
Ultra light and comfortable sock, gusset construction for the ultimate fit. The foot is held in place to provide stability as you run through ever changing conditions.
Compare our products
002
Highlights

Lower stack height for increased ground feel

Upper
Seamless Bio-Dyneema® upper The world's lightest and strongest fiber
Weight

249g / 8.78 ounces

with eTPU insole

(Men's size US 8.5)

Drop Stack

4.0mm

Heel: 19mm

Forefoot: 15mm

Outsole

5.0mm lugs

Exclusive Vibram Litebase Megagrip Soleplate

Midsole

Pyramidal midsole geometry

Vibram SLE Foam

Insole

5.0mm

Custom designed eTPU

Fit
Padded heel collar for precise fit
Laces

Diamond pattern shoelaces
Bio-Dyneema® and recycled polyester

Additional features

Padded heel collar

Dynamic lace-lock system

Hi-vis reflectivity for 360° visibility
Highlights

Optimally-cushioned ultra distance shoe

Upper

Seamless Bio-Dyneema® upper
The world's lightest and strongest fiber

Weight

268g / 9.45 ounces
with eTPU insole
(Men's size US 8.5)

Drop Stack

5.0mm

Heel: 21mm

Forefoot: 16mm

Outsole

5.0mm lugs
Exclusive Vibram Litebase Megagrip Soleplate

Midsole

Vibram SLE Foam

Insole

5.0mm
Custom designed eTPU

Fit

No padding for uniquely adaptable heel lockdown

Laces

Diamond pattern shoelaces
Bio-Dyneema® and recycled polyester

Additional features

Dynamic lace-lock system

Hi-vis reflectivity for 360° visibility
Highlights

Thermoregulating & water resistant ultra distance shoe

Upper

Seamless Bio-Dyneema® upper
The world's lightest and strongest fiber

Weight

268g / 9.45 ounces
with eTPU insole
(Men's size US 8.5)

Drop Stack

5.0mm
Heel: 21mm
Forefoot: 16mm

Outsole

5.0mm lugs
Exclusive Vibram Litebase Megagrip Soleplate

Midsole

Vibram SLE Foam

Insole

5.0mm
Custom designed eTPU

Fit

No padding for uniquely adaptable heel lockdown

Laces

Diamond pattern shoelaces
Bio-Dyneema® and recycled polyester

Additional features

G+® graphene membrane for increased thermoregulation and water resistant to 10,000mm
Dynamic lace-lock system
Hi-vis reflectivity for 360° visibility
Highlights

Cold weather ultra distance shoe with carbide steel spikes

Upper
Seamless Bio-Dyneema® upper The world's lightest and strongest fiber
Weight

268g / 9.45 ounces

with eTPU insole

(Men's size US 8.5)

Drop Stack

5.0mm

Heel: 21mm

Forefoot: 16mm

Outsole

5.0mm lugs
Exclusive Vibram Litebase Megagrip Soleplate

Midsole

Vibram SLE Foam

Insole

5.0mm
Custom designed eTPU

Fit
No padding for uniquely adaptable heel lockdown
Laces

Diamond pattern shoelaces
Bio-Dyneema® and recycled polyester

Additional features

G+® graphene membrane for increased thermoregulation and water resistant to 10,000mm


20 permanently-embedded carbide steel spikes for unparalleled winter traction


Dynamic lace-lock system


Hi-vis reflectivity for 360° visibility
Highlights

Laceless approach shoe for all conditions

Upper

Seamless Bio-Dyneema® upper
The world's lightest and strongest fiber

Weight

275g / 9.70 ounces
with eTPU insole
(Men's size US 8.5)

Drop Stack

5.0mm

Heel: 26mm

Forefoot: 21mm

Outsole

5.0mm lugs
Exclusive Vibram Litebase Megagrip Soleplate

Midsole
Vibram SLE Foam
Insole

5.0mm
Custom designed eTPU

Fit
Padded heel collar for precise fit
Laces
Laceless proprietary elasticized Bio-Dyneema®
Additional features

Seamless Bio-Dyneema® upper with elasticized Bio-Dyneema® fit system for a secure fit
Gallery